Quality forest management is of great concern to us now, but especially for the future of our forest environment. As members of the New York State DEC Cooperating Forest Consultant Program, Future Forest Consulting, Inc. (FFC) is interested in furthering the education of landowners with respect to resource management.  More and more landowners are realizing the benefits that professional management can have in increasing the health and productivity of forest resources. Consulting currently manages over 100,000 acres of property throughout the Western, Central, and Adirondack Regions of New York. FFC has experience in managing large tracts of land in excess of 1,000 acres, but also provides high levels of service to smaller ownerships less than 10 acres. FFC focuses on optimizing forestland use and productivity, while working with a landowner to achieve their desired objectives and stewardship goals.
FFC looks at property management holistically, taking into account the interrelation of wood, water, wildlife, recreation, and aesthetics. In many cases, landowners forgo their interests in the other amenities of property management, by making hasty decisions based on what "money they can get out of the trees." These hasty decisions can have severe long-term ramifications, many times that are irreversible during the lifetime of the landowner. With the assistance of a professional consultant with a solid ethical basis of management, landowners find that the revenue realized from the management of timber allows them to carry out property enhancement projects – such as nature trails or a pond – that otherwise might not have been possible. As professional foresters, we help people manage their lands to the benefit of their families and the future of our environment. It's a win-win situation for everyone involved, including the trees and wildlife. Please Contact Us if you are interested in a holistic approach to management. We would be glad to discuss any questions or concerns you may have in regards to forest management. Thank you for your time and consideration.
Corey Figueiredo
Owner / President / Forester
Graduate of College Environmental Science and Forestry, Ranger School, Syracuse, NY
Graduate of SUNY Environmental Science and Forestry, BS Degree in Forestry, Cum Laude
Business Management Minor, Syracuse University
Worked for a Property Investment Group purchasing forestland
Performed research projects with Northern Hardwood Silviculturalist, Dr. Ralph Nyland
Founder of Future Forest Consulting, Inc.
Graduate of The US Forest Service and Training in "Silvicultural for Alleghany Hardwoods" in Kane, PA
Licensed New York State Real Estate Salesperson
Owner of Forest Properties LLC
Co-owner of Future Forest Properties, LLC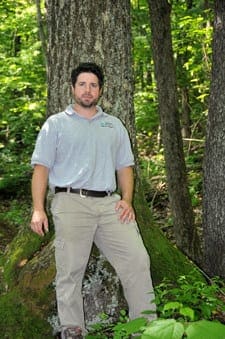 Stanley Stek
Associate Forester – Retired
Graduate of College Environmental Science and Foresty, Ranger School, Syracuse, NY
Graduate of SUNY Environmental Science and Forestry, BS degree in Resource Management Forestry Option
Syracuse University, BS Degree Liberal Arts, 1979
Paul Smith's College, Paul Smith's, NY, AAS Degree Pre-Professional Forestry, 1974
15 years experience conducting various Timber Stand Improvement Projects for the City of Rochester's Watershed and Future Forest Consulting, Inc.
Licensed: NYS DEC Pesticide Technician
Tyler Jensen
Associate Forester
Education
Graduate of Paul Smiths College, Forestry Technician A.A.S. Degree
Geographic Information Systems Certificate, Paul Smiths College
Southwest Tech BOCES, Environmental Technology Certificate
Game of Logging Certificate, Paul Smiths College
Region 8 US Forest Service Certified Timber Cruiser
Work Experience
Forest Technician, Future Forest Consulting Inc. March 2016-Present
Procurement Forest Technician Cayuta NY, May 2015-Feb 2016
Forest Technician, Chestnut Ridge Forestry LLC, July 2011-Sept 2012, Nov 2013-May 2015
Logging, Steamboat Springs CO, Sept 2012-Dec 2012, Sept 2013-Oct 2013
Arborist, Steamboat Springs CO, May 2013-Sept 2013
Hobbies
Hunting, fishing, four wheeling, hiking
Tommy Morsch
Operator
Education: High School Diploma
   Employment history
2000-Present: self-employed carpenter, Roofing-Siding, Remodeling and new construction
    Bristol Mountain Winter Resort

1997-1998 season: Part-time snowboard instructor
1998-99 thru 2000-01 seasons: Full-time snowboard instructor
2001-02 thru 2007-08: Snowboard Supervisor, in charge of training, and daily operations for the snowboard school
2002-03 thru 2007-08: Terrain Park Manager, in charge of designing and laying out the terrain parks, scheduling, and daily operations. Design and build rails and fun-boxes for the parks
2003-04 thru 2008: Grooming the terrain and parks as part of the terrain parks manager, daily grooming of the terrain parks. From working with the snowmakers, pushing snow, and building all the features, to daily grooming, and rebuilding features throughout the season.
Stratton Mountain
2008-09: Snowboard School Manager – Terrain Parks Manager, in charge of both departments daily operations. Managing 80 instructors and a 10 park crew, schedules, budgets, snow-cat operator, design of terrain parks.
Employment Thru AASI
2006 thru June, 2008: AASI dev team member
2006 thru present: AASI eastern team member
2008 thru present: AASI ETS member
2008 thru present: AASI national team member
       Employment at Future Forest Consulting:
Spring 2008 thru present: bulldozer operator, building and maintaning logging roads, land clearing, driveways.
Kim Wood
Office Manager
Education: AAS in Liberal Arts and Sciences, Finger Lake Community College
1994-2004:  Employed at Southco Inc. as Assembler and Team Leader
2004-2011:  Employed at Stone Hill Greenhouses
2006-2018: Receptionist at Livonia Veterinary Hospital
2008-Present: Office Manager for Future Forest Consulting Inc.
Hobbies:  Camping, hiking, skiing, snowmobiling, gardening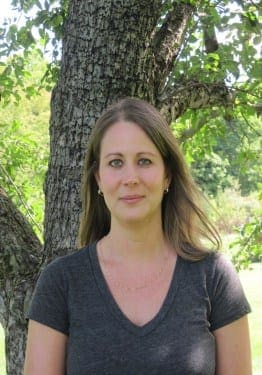 Jared Nichols
Associate Forester
Education
Jefferson Community College, Math/Science Major
SUNY-ESF Ranger School, A.A.S. Degree Forest Technology
SUNY-ESF, Studied Natural Resource Management
Work Experience
Forest Technician, Future Forest Consulting, Inc. October 2018-Present
Operations Forester, LandVest, Inc. Kane, PA Sept 2016-Oct 2018
Forest Technician, Chestnut Ridge Forestry May 2015-Sept 2016
Forest Technician, Delta-21 Worchester MA June 2014-Feb 2015
Certifications/Memberships
SAF Member
Wildfire Fighting Certification
SFI Qualified Professional Pennsylvania Logger
Asian Longhorned Beetle Surveying Certification
Certified Adult First Aid & CPR

 
Hobbies